After Nick lost his glasses in a fall off the deck, IKAFH very generously sent him a new pair.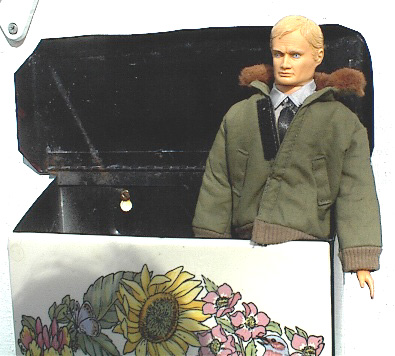 Here's Nick, anxiously awaiting the letter carrier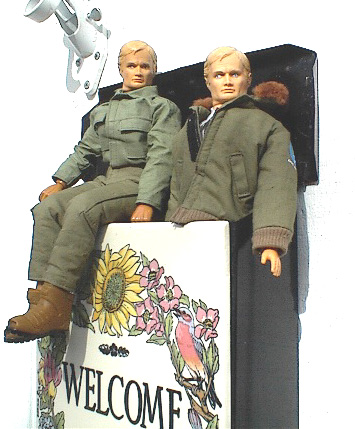 The IK Doll decides to keep him company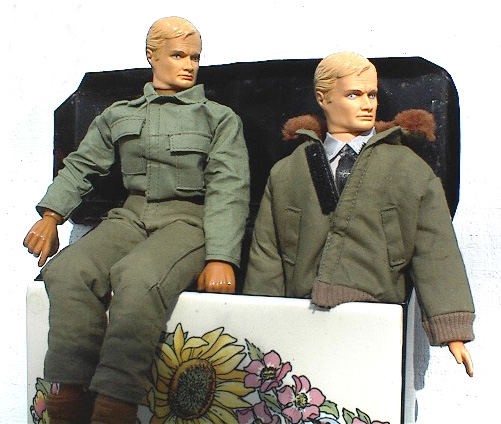 They've spotted the letter carrier coming down the street. Athough they make her a little nervous, the guys are convinced that she thinks they're "hot". She actually thinks they're small.